In Australia, we have the good fortune of having some of the world's most delicious, flavourful and artisanally crafted coffee right on our doorsteps. What better way is there to start the day, pep you up in the afternoon, or to finish a beautiful meal with friends and family. But, as producers of Australian small batch micro dairy products, we know that the best cup of coffee doesn't just come from the delicious, high quality fresh milk you use (though of course we're a little biased)…it comes from the expertly roasted coffee beans! 
At St David Dairy, we are lucky enough to work with some truly exceptional artisanal producers who share our vision for quality produce and sustainability. Padre Coffee is an amazing business we have been working with for several years, and it's safe to say that pairing our milk with their roasted coffee beans is a match made in heaven! 
We caught up with the Padre Coffee team to learn more about what makes their Melbourne-based coffee roast so special…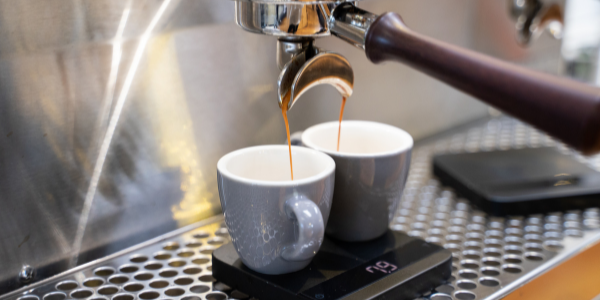 Tell us about Padre Coffee
"We are specialty coffee roasters, wholesalers and retailers and we're on a mission to inspire, encourage and support people through their specialty coffee journey.
We started back in the dawning age of specialty coffee in Melbourne, but we've grown to include bases in both Victoria and Queensland, along with four venues of our own across these states (Brunswick East, Collingwood Yards, South Melbourne Market and Noosaville). We have a growing list of wholesale partners nationally.
We're firmly focused on ethical, sustainable growth and we're always seeking to raise the bar with everything we do. We believe in quality produce, sustainability, and in fostering long term committed relationships throughout the supply chain. Our community values education, guidance, support and approachability; we're authentic and honest in our approach."
How long has Padre been operating?
"Almost 14 years! We started as a cafe in Brunswick East (at our flagship store that's still there today) in 2007, and bought a roaster soon after in 2008. Wholesale supply followed a few years later and then our founding director Marinus Jansen moved up to Noosa in 2014, which is how Padre Coffee Queensland was born."
What's your favourite part about working in this industry?
"The people! We have an amazing community made up of retail customers, wholesale partners and suppliers. We truly feel that we work in the best teams and the variety of people we get to meet, interact with and form lasting relationships with makes every day unique and incredibly fulfilling."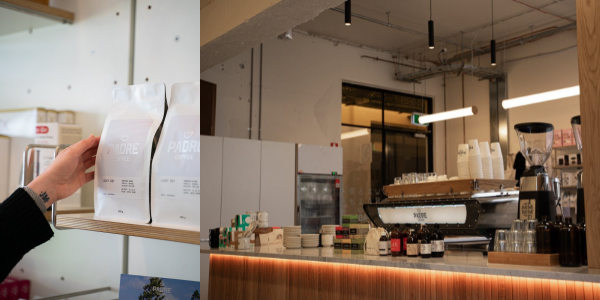 How does Padre help the local community?
"We launched our Good Coffee Doing Good program last year, which is a project-based fundraising initiative that draws on the collective power of specialty coffee lovers to create positive social and environmental impacts.
In addition to raising funds for a range of worthy causes, Good Coffee Doing Good also serves to shine a light on the many social and environmental issues that are faced by the global coffee industry, and particularly those faced by farmers and producers at origin.
Funds are raised through product sales: a percentage of the sale price of all products in the Good Coffee Doing Good range are donated to the current cause – this includes coffee but also a fun range of t-shirts.
We've contributed to some extremely worthy causes, including:
Raising A$5320 for Trees for Kibira, a reforestation project in Burundi, in partnership with Long Miles Coffee
Raising A$7533.54 for Auricel Conde, a Colombian coffee farmer. The funds will go towards improving facilities at his farm, La Primavera, benefitting a group of local farmers.
Raising A$2820 for the Gitesi Project – a grassroots charity in Rwanda, that gifts dairy cows to coffee growing families, along with health insurance for the poorest members of the community."
What St David Dairy products do you use at Padre and how do you use them?
"Behind the bar we use St David Dairy's Full Cream and Reduced Fat milk. Most of our stores use a milk dispensing system called "The Juggler" so we order our milk in 10L bladders that plug into this system. This not only speeds up coffee preparation but dramatically decreases our plastic wastage. We also retail this milk in 2L bottles so that customers who love St David Dairy milk can replicate their experience at home."
Why do you love using St David Dairy products?
"St David Dairy milk is the perfect pairing with our coffee. It's creamy, sweet, a dream to texture and allows the flavour of our coffee to sing. We love being able to support a locally-based business and, like us, St David Dairy always has quality and sustainability at the forefront of their minds."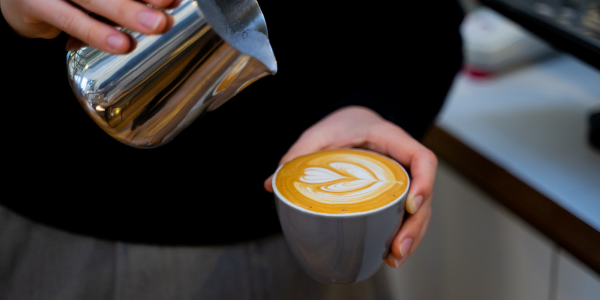 So, if you're in Victoria or Queensland and are looking for a truly exceptional cup of coffee…look no further! Pop into Padre today to taste the difference for yourself, or visit the team at St David Dairy to pick up some delicious milk to take your coffee to the next level.